Just in the past few weeks, our HelpDesk and our Solutions line have been inundated with calls from both members and non-members of KMC University indicating that they have received records requests for groups of patients. Folks, when this happens, it's usually an audit. We have seen enough the past few weeks to confirm that audits are on the rise again. We're so grateful to those who have heard us speak or just intuitively know not to try to answer these without some professional help. We welcome these calls.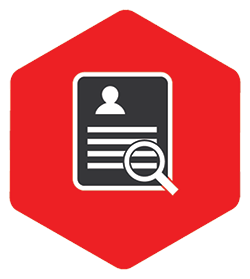 The bulk of the calls have come regarding Noridian Medicare, BC/BS of Alabama, and United Health Care. Surprisingly, two of the Comprehensive Error Rate Testing (CERT) audits for Medicare were for non-participating providers. Both providers were shocked that a non-participating provider would be audited at all. This is not surprising to us.
The most common catalyst for a record's request is a third-party payer's pre-or post-payment audit or pre-authorization for requested services. The payer may be looking for many things: proof of medical necessity, improper use of diagnosis or procedure codes, or up-coding/down-coding just to name a few. These requests usually have a deadline of only a few weeks, and the request may include a years' worth of documentation on multiple patients at the same time. This is not the time to start writing a patient's notes. If all of your documentation is written and organized promptly, you will be ready to review it for accuracy and completeness, make copies, and send it off. For the best possible outcome keep the following in mind:
Records should be legible – Handwritten records loaded with abbreviations are hard to read. Often, they are completely illegible. If a reviewer cannot read your records, the claims will be denied. If your records are difficult to read, take the time to transcribe and translate the records (without altering them) before submitting them. Avoid abbreviations; instead, enter the full text. If you must use abbreviations, attach a key to define each one.
Include everything that is asked for (and maybe some things that aren't) – A record's request usually contains the patient's name, a date range for the visits, and a list of the items wanted for review. The payer may only ask for daily treatment notes or may also want exams, radiology reports, treatment plans, etc. If the start date for the request is in the middle of a patient's treatment plan, it may make sense to send the preceding exam to show any significant findings that pertain to the treatment the patient received.
Be able to support the medical necessity for the services provided – Most third-party payers (Medicare in particular) use functional improvement as proof of medical necessity. Everything in the patient's chart should tell the ongoing story of the patient's condition. Evaluation and Management (E/M) services should be performed at reasonable intervals throughout the patient's treatment to show physical improvements.  Outcome Assessment Tools (OATs) will help support functional gains from a subjective perspective. The treatment plan is used to tie together everything from the patient's chart and to set short and long-term goals that are specific and measurable. Daily SOAP notes will fill in the gaps from visit to visit. If the doctor feels that additional explanations are required, a narrative report may be written to include additional information.
Keep the records organized – Records should be assembled in chronological and supportive order that explain the treatment as it occurred. Good documentation reads like a story with a beginning, middle, and an end that makes sense to the reviewer. Use a Case Summary Letter to clearly illustrate the case management process.
The doctor should review the documentation before it is submitted – While staff members can prepare the bulk of the information needed to respond to a records request, it is vitally important that the doctor review the information before it is submitted. The doctor is ultimately responsible for all documentation. This is his/her last chance to make sure that all amendments and clarifications have been included in the file before it is sent to the requester.
Many doctors believe that nothing bad will happen if records are not sent. This is absolutely not the case! The number one reason claims are denied is that the "provided documentation does not support medical necessity." At least half of those findings are because the records were never provided. Failure to respond to a request for records hurts the doctor, the practice, and the chiropractic profession as a whole. Even poor documentation is better than nothing. It is important to send the records in order to prove a service was actually provided and that billing was not fraudulent.  Good documentation can reduce the number of denied claims an office receives and may also reduce the number of records requests the office receives in the future.
Comments on This Records Request is Really an Audit. But What Now?