KMC University's Preferred Partners
Have you heard of our Preferred Partners? Click below to see how they can help your practice. Just tell them KMC University sent you!
---

ChiroHealthUSA is a network that works in conjunction with a Discount Medical Plan Organization (DMPO). Your practice can join for free, which gives you a way to set legal, discounted fees as a member of Over half a million people across America have access to affordable healthcare through ChiroHealthUSA and thousands of member doctors are practicing with more peace of mind, growing their practice and offering patients affordable care while minimizing the risk of potential fines and penalties up to $10,000 per occurrence. More
---

Cash Practice tools are proven to help you learn how to collect more cash and become less dependent on insurance. Whether you just want to increase your cash collections and still take insurance, or you plan to go 100% cash, Cash Practice is a great way to get started. There are four modules to the Cash Practice Systems, each designed to accomplish an important step in running a cash-based corrective & wellness practice.
And, as a KMC University Member or friend you get access to fantastic special pricing! More
---

ChiroTouch and SmartCloud, by Integrated Practice Solutions Inc., is the premier provider of fully-certified innovative chiropractic software technology solutions for the chiropractic industry. Fusing advanced software systems with superior support services, we partner with chiropractors across the country to help them automate operations, improve patient care, and increase profitability. More
---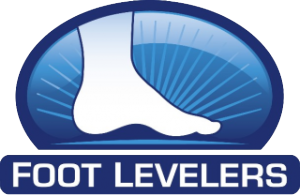 Foot Levelers is the leading Stabilizing Orthotics and Rehab group in the country. If you haven't done so, be sure to check out the 3D Body View Scanning System. It's a great addition for your practice. More
Thank you so much for reaching out to me. You made my day! Covid has rocked my practice as I have had to change most things about practicing. Not a bad thing, just new. To know that you and your team still strive to continually improve and stay on top of a tumultuous environment, is truly inspiring. Thank you all for being the heroes we didn't even know we needed
Kristen Kerr, DC