What a busy time of year! There is so much activity inside and outside of the practice as the year ends. Taking a proactive approach is certain to help you and your practice to minimize risk of incident and error, claims denial, audit, loss of cash flow… and the list goes on.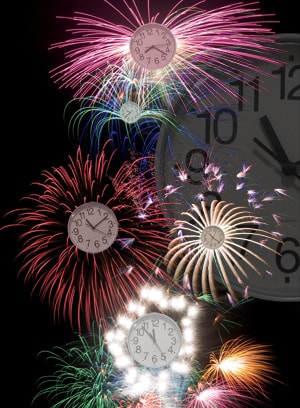 Here are some important new year "to-do's" to help you take the first step to ensuring your practice is on track for 2018.
COLLECT NEW INSURANCE CARDS FROM PATIENTS: New insurance cards are commonly issued by carriers toward the end of each year. Carriers may change, and even policy benefits and limitations may change for patients who retain the same insurance. Medicare cards are changing in 2018 as well. Collect copies of all current cards for your updated records and proper billing.
OBTAIN AND REVIEW YOUR CURRENT MEDICARE LCD (Local Coverage Determination): Brand new Medicare LCDs have been, or are currently being, posted to Medicare Contractor websites. Important information that may affect your proper Medicare billing is included in these documents. Be sure to obtain the most current one for your region! NOTE: KMC University clients: check out the new link in the Sidebar of the Medicare Library to all current LCDs. We keep track so you don't have to!
STANDARD MAJOR MEDICAL INSURANCE POLICY CHANGES: Chiropractic policy details are annually reviewed by most major medical payors. You can easily obtain updated policy details online to review individual payor rules and requirements that pertain to your practice, billing and services rendered.
VERIFY CORRECT CODE USE: New and updated codes (ICD-10, CPT, HCPCS) are released each new year. Don't make the mistake of using an obsolete code or using a code incorrectly due to misunderstanding or a change of definition. Compliance requires an annual chart review – and for good reason! Coding and billing errors can almost always be avoided just simply by taking a proactive approach and working to ensure you have the most current data available.
CASH FLOW AND COLLECTIONS: Your billing and collections systems are part of the very foundation of your practice. This includes insurance billing and submitting clean claims, proper patient billing and collections, and of course, collecting over-the-counter at the services are rendered. Almost every practice can find weaknesses in these areas and there is no better time than right now, to take a closer look at each of these areas of your office. Your cash flow depends on it!
IDENTIFY GOALS AND ACTION STEPS: The Cheshire Cat from Disney's Alice in Wonderland says it perfectly when he tells Alice, "If you don't know where you want to go, then it doesn't matter which path you take." Each new year we may find ourselves setting "new year resolutions." Far too often the one thing missing is action steps and accountability. Don't make this mistake in your practice. Meet with your team to identify, prioritize, and delegate. Be sure to set goals in manageable pieces to build motivation and momentum as you achieve forward progress together.
This outline serves as beginning steps for you. You can add to it to make it your own. Additionally, KMC University can assist and serve your practice with each of these elements and more.