KMC | Celebrating 40 years in Chiropractic!
Throughout 2023, KMC University is celebrating our founder, Kathy (KMC) Weidner, for reaching an incredible milestone!
40 YEARS SERVING THE CHIROPRACTIC INDUSTRY!
To mark this momentous occasion, we're taking a stroll down memory lane. In Part I (of 4) we are bringing you some of the earliest highlights of her 40-year career. Learn how she gained her experience and, in her own words, how that shaped the development of KMC University and all we are today.
Where it all started
For Kathy Weidner's (Kathy Mills Chang), entry into the Chiropractic profession in 1983 was both a personal and professional milestone. Not only had she found her professional calling and passion, but she learned firsthand how Chiropractic care impacts patients. Suffering from life-long, severe asthma, she became a patient the same day she became an insurance CA. It wasn't long before her health was transformed, and her career began. From this experience, Kathy formulated her mission and higher purpose to make sure that Chiropractic is central in the healthcare arena, with its doctors earning the respect and financial rewards that are so richly deserved.
Between 1983 and 1999, Kathy built and managed multiple, high-volume chiropractic and multidisciplinary practices throughout the country, and was responsible for all daily and financial operations management. From billing and collections to patient financial management, Kathy used these years to formulate the systems she teaches and form the basis of Kathy Mills Chang (KMC) Inc. products and services.
Kathy's Personal Story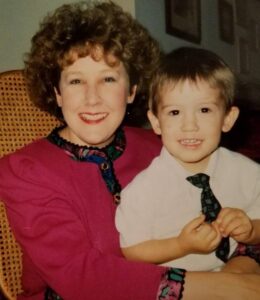 "My first practice I worked in was Natural Life Centers, in Phoenix. It was Dr. John Connors, his wife Sandy, and me. The practice was a very busy practice (up to 300 visits a day… straight chiropractic). I point to this genesis of my career as a big favor to me, rather than a problem. It taught me how to think for myself, and more importantly, to research with payers when I didn't understand something. I waited on hold often, but always managed to come away from the call wiser and more educated on how insurance worked.
After 4 years there, the practice had grown to four doctors, a dozen CAs, and I ran an entire financial department in a whole separate building. The practice grew and so did I. When the chance came for a former doctor, Dr. Graham, in that practice to start his own, he invited me to help. I appreciated the fewer hours they were open.
Dr. Bob Graham started up his individual practice and I got a chance to see what it was like to start from scratch. It was a lot of sweat and effort, but he made a beautiful practice. Again, I learned important skills, like credentialing, the benefits of being in or out of network with payers, and going back to helping as a front desk CA. That was an amazing experience.
As his practice continued to grow, he added space and other doctors and CAs. After a long time waiting, we were notified in 1991 that the adoption, of our son, came through…a year earlier than we planned. I was grateful I only worked 3 days a week, but it was very tough to be away those other long days. We set about finding my replacement and I helped to train them and moved on.
I knew Dr. Ed Weathersby from church, and we often talked Chiropractic. One day, he reached out to ask if I would help him. I knew he was the President of the Arizona Association of Chiropractic and had a thriving practice nearby. On the promise of taking on the financial aspects of his practice, insurance billing and collections and making my own hours in the office, I said yes. From 1991 until 1994, I served this practice, Dr. Weathersby, and his patients. Because of his position in the State Chiropractic Association, I was asked to teach CA classes at conventions during that time. That's when the bug bit me to teach…"
---
...Kathy is the real deal!!! She's so committed to helping us through the labyrinth!!!!! I love her very clear and precise communication style. She keeps you on your toes without making you feel bad. I feel like she understands both sides of the game: what we are going through in our offices and what's happening in the payer's playing field. This is a very valuable coach!!!!
Martha L.