We cover these points and more in our exclusive tour of the KMC University Library!
Team training is one of the most important factors in getting paid quickly. Most leaders completely neglect it!
It's possible to have certified specialists, with over 300 years' experience, as a part of your team.
Our 1200+ trainings and tools on coding, billing, compliance, and Medicare stand ready to provide the solutions you've been looking for.
If you were unable to attend, or would like to watch it again, we've made it available for you here:
---
Need answers now? Start your trial today!
We answer your billing, cash flow, and Medicare questions in this FREE Library trial.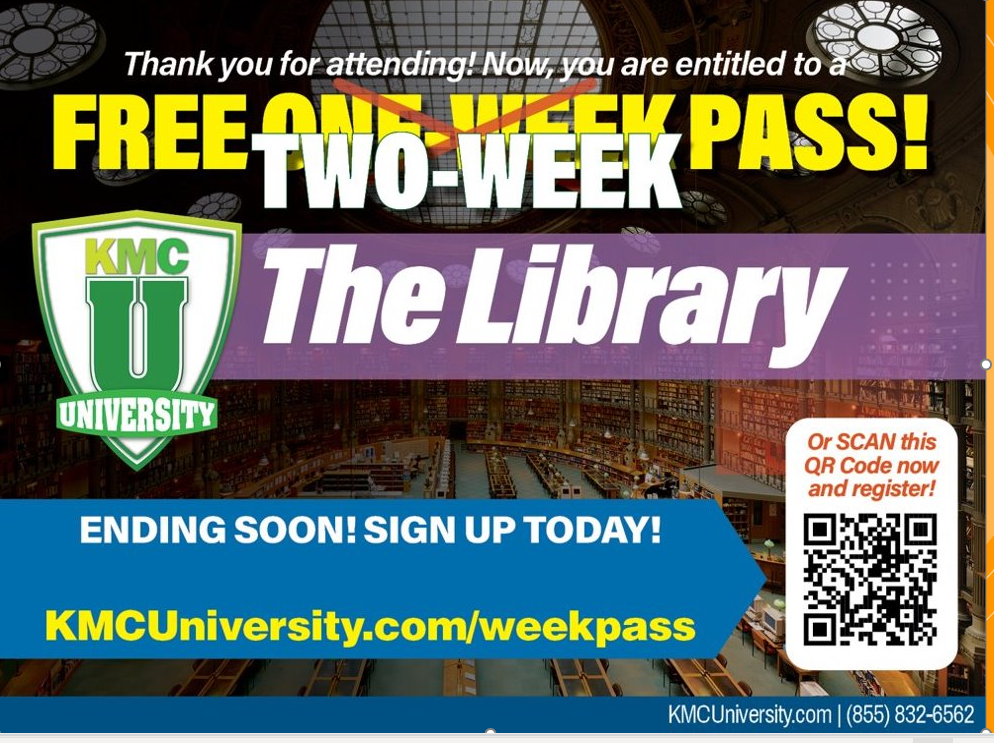 Don't delay, sign up today to get your One Week Free Pass!
Enjoy full access. No credit card required. No strings attached!
Comments on KMC University Library Tour