Congratulations! You've Made It! Now What?
Cheers on graduating from Chiropractic school! You set your dreams on becoming a doctor and the day has finally arrived. You learned how to examine and treat patients and are ready to take them on the road to recovery and wellness. Your skills are ready to launch, but are you truly ready? Is there more to being a doctor?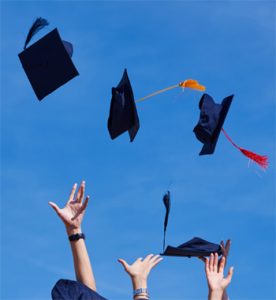 Much of your training has focused on anatomy, terminology, biomechanics, techniques and all the things involved in moving segments and aligning spines. But what about your practice? Do you know how to align your practice for success? Even if you are joining another practice, there is still more involved in the word "doctor" than treating the patient. You have now entered one of the most regulated industries in America…Healthcare.
Do you know what it takes to be the administrative doctor? As you may have noticed, the "DR" in your name could be summed up as "Document" and "Record." You've probably heard the adage, "If it isn't written down, it never happened," but what does that mean now?
Documentation is one of the biggest pitfalls for Chiropractors…and all healthcare providers.
Little omissions often become areas of risk and audit nightmares. If you don't follow documentation standards, you are at risk of not conforming to state law, payer policies and federal programs. Understanding these requirements, and adhering to them, reduces your risk significantly. You can't afford to not know! Many providers find monies recalled and often face fines and exclusions for improper documentation.
Documentation always propels coding. It is imperative to understand that you cannot submit billing to a payer without the required documentation to support the code utilized. Many payers have very specific guidelines for coding, medical necessity, and restrictions of coverage. Failure to know and understand these rules leaves you vulnerable to a breach of contract with the payer which can be catastrophic for providers.
Next Comes Coding
Many students state they were not adequately trained on CPT (procedure) and ICD-10 (diagnosis) coding. Often, they rely on peers to advise them on what codes to utilize only to find they received incorrect advice. They may find themselves in question with their state, payer and federal programs. A common misconception is coding CMT services by simply counting the regions where the CMT was provided. This is not correct coding. What about when you perform a muscle therapy in the same region of the CMT? Can this be billed separately? You were trained to treat them but didn't learn all the nuances that go along with your new title of "doctor".
Maybe you aren't sure if you want to accept insurance in your office and you are electing to be an all – cash practice that accepts every patient that walks in the door. That's permissible, isn't it? Medicare states "The opt out law does not define "physician" to include chiropractors; therefore, they may not opt out of Medicare and provide services under private contract. Physical therapists in independent practice and occupational therapists in independent practice cannot opt out because they are not within the opt out law's definition of either a "physician" or "practitioner"." So, can you truly be a cash office? What happens if you only enroll with Medicare?
Doctor, Meet Compliance!
Wonder why that word is brought into the conversation? As part of the Affordable Care Act, every office is required to have an active Compliance Program within their practice. I am not simply speaking of a Notice of Privacy Practices posted in all the right places. If you take the time to look into the OIG investigations for chiropractors, you will see a common statement "[practice name] did not have adequate policies and procedures to ensure that chiropractic services billed to Medicare were medically necessary, correctly coded, and adequately documented." Don't think that Medicare is the only one requiring your Compliance Programs to be properly installed and functioning in your clinic. Simply looking at your state laws and other payer policies will demonstrate that Compliance is a requirement all around you…it is a part of healthcare.
Finally, think of the advertisement by many electric and gas companies, "Call before you dig." Why do they ask you to call first? It really doesn't matter because it's the LAW. Same with Healthcare! It's the law. As you begin this new journey of being a Doctor of Chiropractic, "Call (KMC University) before you dig." Let us help you master the requirements of documentation, proper billing, and coding while helping you build a profitable practice the right way. By doing it right, from the beginning, you are setting yourself up to earn and keep the fruits of your labor! You really can't afford not to call…doing it the wrong way will cost you more than you are willing to pay.
---
Yvette Noel is the Membership Services Manager and conference speaker with KMC University. She is a Certified Professional Compliance Officer (CPCO). She has served the chiropractic community for 13 years and has worked in the medical field since 1988. Through this experience, she has continued to develop her skills of medical coding and billing. Before coming to KMC University, she managed a very successful Chiropractic and Occupational Health business. She remains very passionate about KMC University and takes much pleasure in helping members with their documentation, reimbursement, and compliance needs.
Comments on To Graduation and Beyond