Follow-Up on Unpaid Claims
Work It, Work It, Work It!
Are you stuck, as are many practices, with claims that have never been paid? You sent them out the door after you did your part and waited… and waited… and waited. Or maybe you have noticed there is a shortage of money in the practice compared to last year even though you have added many new patients and services.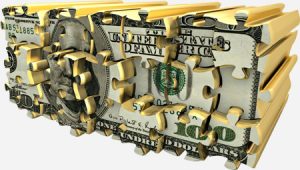 If this is you, it is likely that you are missing an important piece in your billing department. Like most practices your staff is extremely busy just trying to get things out the door. We can get a false sense of security since payments are still coming in, but it still feels like something is missing. For those of you who utilize an electronic system for your claims processing, you should have a little, and very useful, tool called a claims aging report. As a warning, if you have never run this report, please prepare yourself for what you may see.
Create a claims aging report
A properly set up software will allow you to set parameters for when you would like a claim to show up on a claims aging report based on the payers' payment schedule. The report will reflect that it has been longer than normal for the payment to have been received, and likely there is an issue that needs to be addressed. These reports should be run every 30-45 days which provides a sufficient window of time to make modifications within payer time limits. If you know a payer generally pays in 2-3 weeks, set that specific payer to show up in the aging report when payment has not been received within 4 weeks; same with a payer that takes longer. Take the average response time and place it in the settings so that you are not, unnecessarily, following up on a claim that is still within the normal response time for that payer.
For those who are still on paper ledger, this will be a more labor-intensive task, but can be managed. Always make sure you have a record of the claims that were sent on a specific day. If you handwrite this report on a sheet of paper, record the date the claim was submitted, date of service, codes submitted, and amounts, leaving a space to check off when the claim is processed properly.
Understand that some payers have a timeframe in which they allow you to correct claims. If you are not managing this appropriately, it will be very easy to miss these important pieces and ultimately lose money in the practice. What if you find that the claim was never received by the payer due to a glitch in software or an undelivered piece of mail? You may not know this until you run the claims aging report. In this situation, you could be up against timely filing rules and could be forced to write off the visit including what you may have already collected from the patient.
Be the investigator
Find out why the denial or lack of payment; and work aggressively to correct the errors. It is very important to follow up on these claims during the revenue cycle.
As a KMCU member, you will find more training on this topic in our Billing and Collections Department lessons. If you should need additional assistance on this topic, please reach out to your Account Manager or Coach for more assistance.
Comments on How Do You Get Control of Accounts Receivable?