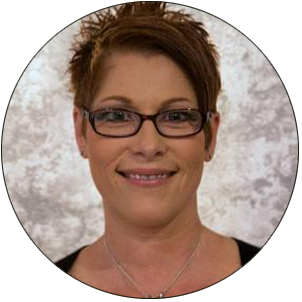 Dr. Lisa Hart has been a practicing chiropractic physician for All Hart Chiropractic in Carrollton, Illinois since 1994. She is also a licensed and certified Acupuncturist and a certified Medical Compliance Specialist Physician (MCS-P). Dr. Hart served on the first testing board of the American Chiropractic Association's Council of Chiropractic Acupuncture (ACA CCA), involved in writing the first diplomate exam that allows chiropractors to become certified diplomates within their own profession through the American Board of Chiropractic Acupuncture. Following that, she then served for several more years as Treasurer of the Executive Board of the ACA CCA.
Dr. Hart has extensive knowledge in compliance and also has experience as a Practice Monitor for the state of Illinois. She is a member of the American Chiropractic Association and the Illinois Chiropractic Society. Dr. Hart lives in Jerseyville, Illinois with her husband and daughter. In addition to running a full-time chiropractic and acupuncture practice specializing in several techniques with a focus on treating families, she also enjoys helping fellow colleagues achieve compliance in such areas as OIG and HIPAA compliance, documentation, Medicare, billing and coding.
I want to say how very, very thankful I am that I "happened" onto a webinar Kathy had done on Chirotouch. It was a prerecorded webinar and I learned so very much. All I could think was," Wow, we so desperately need KMCU in our office." Ever since the first contact I made with Kathy, we have been nothing but blessed. She was so helpful. She had Yvette do a follow up with us, and the rest is history. The caring and concern the two of them showed us made me even more determined to be a member of KMCU. I thank God daily for allowing us to "discover" ya'll and will be forever thankful for all the help as well as the resources available to us.
Barbara, CCCA