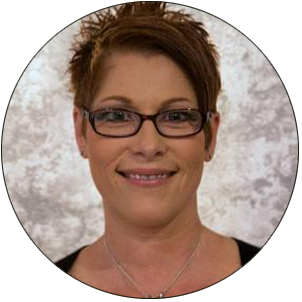 Dr. Lisa Hart has been a practicing chiropractic physician for All Hart Chiropractic in Carrollton, Illinois since 1994. She is also a licensed and certified Acupuncturist and a certified Medical Compliance Specialist Physician (MCS-P). Dr. Hart served on the first testing board of the American Chiropractic Association's Council of Chiropractic Acupuncture (ACA CCA), involved in writing the first diplomate exam that allows chiropractors to become certified diplomates within their own profession through the American Board of Chiropractic Acupuncture. Following that, she then served for several more years as Treasurer of the Executive Board of the ACA CCA.
Dr. Hart has extensive knowledge in compliance and also has experience as a Practice Monitor for the state of Illinois. She is a member of the American Chiropractic Association and the Illinois Chiropractic Society. Dr. Hart lives in Jerseyville, Illinois with her husband and daughter. In addition to running a full-time chiropractic and acupuncture practice specializing in several techniques with a focus on treating families, she also enjoys helping fellow colleagues achieve compliance in such areas as OIG and HIPAA compliance, documentation, Medicare, billing and coding.
I just wanted to touch base and let you know how much you have helped my daily routine. I just can't tell you how much time and effort I have put in trying to figure out and correct the modifiers on our claims. We have been putting those in by hand and as you can well imagine there were many errors and many times our claims were stopped or just not paid. It seems to me half my life was spent trying to figure out just why we weren't getting paid. I am in awe of how you just clicked buttons and made my life so much easier. I can't thank you enough. I have a pile of old corrections to fix and after that I am done with this issue for good. I am working hard on my homework and although it is extremely difficult and tedious I do see light at the end of the tunnel. Just want you to know I appreciate more than you will ever know. Thanks again.
Peggy Mitchell