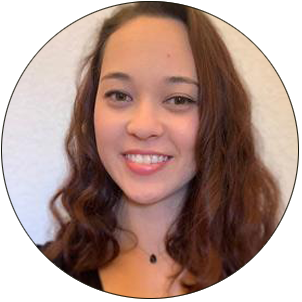 IT ADMINISTRATION
Sarah was born in Denver, Colorado and graduated from Rowan University with a Bachelor of Science in Accounting. She joined the KMC University team in 2019, with a very diverse work background.
As a certified yoga instructor she is an avid supporter of the chiropractic industry who believes heavily in the connection of ones health between the body and the mind.
I want to say how very, very thankful I am that I "happened" onto a webinar Kathy had done on Chirotouch. It was a prerecorded webinar and I learned so very much. All I could think was," Wow, we so desperately need KMCU in our office." Ever since the first contact I made with Kathy, we have been nothing but blessed. She was so helpful. She had Yvette do a follow up with us, and the rest is history. The caring and concern the two of them showed us made me even more determined to be a member of KMCU. I thank God daily for allowing us to "discover" ya'll and will be forever thankful for all the help as well as the resources available to us.
Barbara, CCCA