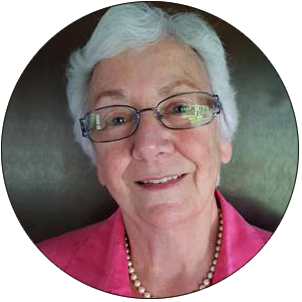 QUALITY ASSURANCE/EDITING
Penny Gage (BA in English Literature, MS in Adult Education) – Penny was raised in Massachusetts, but had the good sense to move to Maine once she was grown. There, she took a job at L.L. Bean and focused her professional career on training and customer service. She has designed and implemented learning programs based on the principles of adult education including the concepts of Multiple Intelligence, Accelerated Learning, and Herman Brain Dominance.
After leaving the corporate world, Penny co-founded RAS Learning, a business consulting firm. During that time she was a ghost writer for several training manuals and was a nationally acclaimed facilitator. Recently, her great love of grammar and the written word led her to KMC University and her position as proof reader.
As a lover of all nature—particularly the ocean—Penny relishes all that Maine has to offer. She is a people's advocate, an animal lover, is active in her local community, and above all, she has six beautiful grandchildren she adores.
I am so grateful for Dr. Milo and Dr. Liebing allowing me to the opportunity to attend KMC University's seminar in Denver. Continuing education is so important and Kathy does such a great job at explaining things and helping you through challenges in the office. Her and her staff are so fun to be around and really make the experience great! I highly recommend attending a seminar through KMC University! Thank you Kathy and Staff!
Kenlee G.