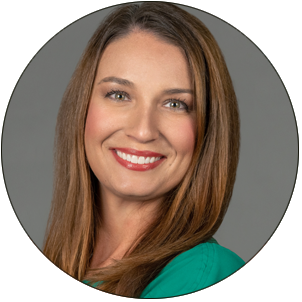 Dr. April Lee graduated cum laude from Palmer West Chiropractic College and began her chiropractic career in Carlsbad, California. She practiced as an Associate Doctor for three years prior to opening her own practice in Niceville, Florida in 2008. Opening a practice increased her responsibility for both business and clinical decisions and revealed a need for additional guidance. As the good book says, 'where there is a multitude of counselors, there is success.' In keeping with this advice, she enlisted the expert services of KMC University to assist her with building a compliant and successful cash -based clinic. For over fourteen years she specialized in treating pediatric patients and pregnant mothers.  In 2020 she sold her practice and joined the KMC University family as a consultant, focusing on helping other doctors to benefit from the many resources at KMC University. In 2021, she earned a certification as a Certified Professional Compliance Officer (CPCO) and was promoted to Director of Education for KMC University. She completed her Certified Professional Medical Auditor (CPMA) certification in 2022. She now lives in Florida with her husband who recently retired from the United States Marine Corp after 23 years of service. She enjoys spending time on the water and scuba diving in her free time.
Quick Tips from Dr. April:
Thank you so much for this class! It has brought clarity and guidance to me (as well as created many more questions, but all a huge positive to me and our staff). 
Becky F.