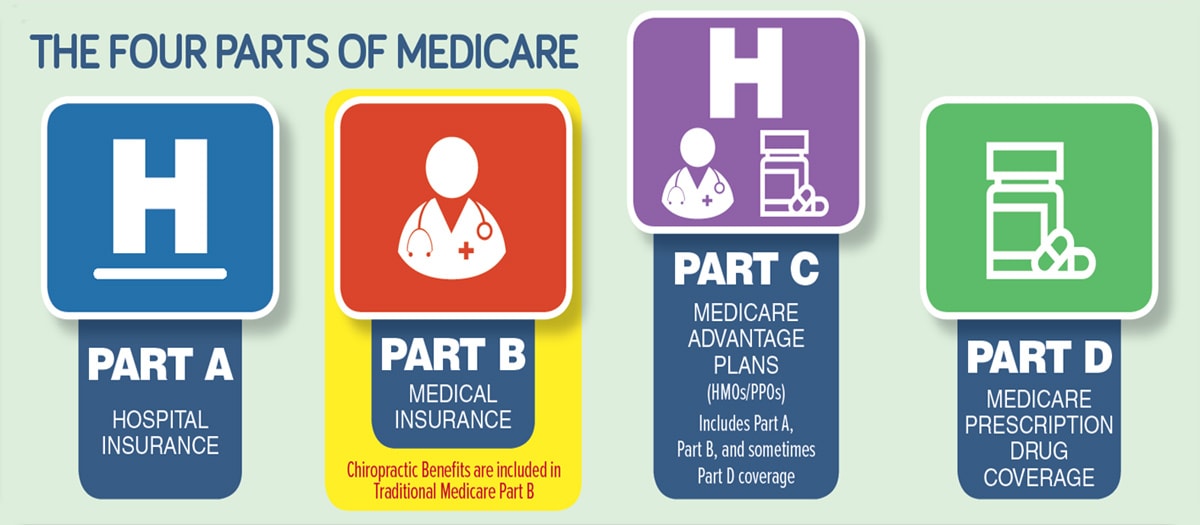 Know All Types of Primary Medicare Coverage
Most Medicare denials are completely preventable. Avoid the labor-intensive work of chasing denied claims by taking a proactive step and inspecting the claims before they are submitted. What should you know before you submit?
Traditional Medicare Part B
Become familiar with all the different types of Medicare coverage. Work toward being able to identify these cards with ease. First, and most common is traditional Medicare Part B, also referred to as Original Medicare. This type of Medicare is billed through the jurisdiction of the provider of services. The Medicare Administrative Contractor (MAC) in the provider's state processes claims. Remember, your patient may also have a secondary or supplemental policy that covers the gap that Medicare doesn't pay. This may include coverage purchased by the beneficiary as a Medigap Policy, or secondary insurance afforded the patient through retirement plans from their previous employer.
Railroad Medicare
Medicare benefits are also sometimes offered to retirees of specific programs (e.g., Railroad workers, United Mine Workers, etc.). These Medicare programs have their own specific regulations, but may issue red, white and blue cards similar to the traditional cards. This is different from supplemental offerings by employers. Don't assume that the patient has traditional Medicare if s/he presents a red, white and blue card—pay attention to the details. An example of an alternative program is the Railroad Retirement Board. The Medicare Claim Number is preceded by a letter (image below):

Another retirement-based coverage that deserves our attention is United Mine Workers of America (UMWA). In most cases, UMWA is the Medicare Part B payer for non-facility, non-hospital type providers. The patient should present only their Funds ID card to your clinic because the Funds is considered the Medicare Part B primary payer. If the patient receives care from a hospital, a skilled nursing facility, or has home health care, the provider must bill Medicare Part A for all services and then bill the Funds plan as the secondary payer. Since the primary and secondary status is dependent on many factors it is HIGHLY recommended that the clinic contact the Funds' Provider Service at 888-865-5290 to confirm primary status for billing. See image of card below: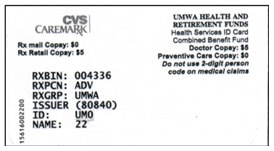 Note: UMWA is traditionally a managed-care plan and may require authorization.
Medicare Advantage/Replacement Plans
Medicare Part C-Advantage Plans are alternate plans that usually don't use red, white and blue cards. These may be associated with Medicare replacement plans known as Medicare Part C or Advantage Plans. The Part C, Advantage Plans are similar to HMOs. They have their own specific rules for treating and billing patients. Some are restrictive HMOs and some are PPOs. Sample card below: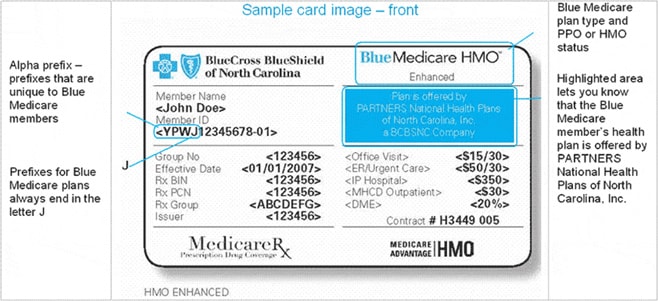 The Part C benefit (that replaces elective coverage for Medicare Part B) is often bundled with Part D (drug benefit) and supplemental insurance. They are then combined to form a Part C benefit with a single premium. Often, patients don't realize that they purchased these Part C benefits and may present their "traditional Medicare" cards when treated instead of their Advantage Plan card; or, a patient may offer you a "traditional Medicare" card AND another card with "Medicare" on it.
So how can you protect your practice from misinformation and coverage confusion that could lead to billing frustration? The simple fix is implementation of a solid process for Medicare Verification. If you always verify coverage, you can avoid unpleasant, awkward predicaments for both you and your patient.
Now that you know who to bill, what more is there to know? Check out the Paper vs Electronic billing rules for Medicare.
I am so grateful for Dr. Milo and Dr. Liebing allowing me to the opportunity to attend KMC University's seminar in Denver. Continuing education is so important and Kathy does such a great job at explaining things and helping you through challenges in the office. Her and her staff are so fun to be around and really make the experience great! I highly recommend attending a seminar through KMC University! Thank you Kathy and Staff!
Kenlee G.