Be sure to save the date for our upcoming Virtual Hands on Lab Event!
Foundations for Successful Billing
Saturday, September 24, 2022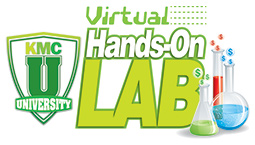 8:30 AM- 12:00 PM / 12:30 PM – 3:00 PM Mountain Time
A profitable business relies on different components working together in a consistent manner. The KMC University Reimbursement System identifies the steps necessary for your practice to achieve desired financial success. One missing step, and reimbursement can grind to a halt.
Join this 6-hour Online Seminar with your key team members to plug the holes in your reimbursement bucket.
If you would like to be notified when registration opens, please provide your contact information below!
---
Any chiros that haven't accessed KMC University's Library - do it! Can't recommend their coaches highly enough. With library membership you get discounted services like coaching etc. I wasted so much money hiring other people. These are the people you should pay for all billing/coding services! Best money I've ever spent.
Jennifer DenBleyker