Are You a Team Player?
Nicki Brooks, CPPM, KMC University
By all appearances, the future is looking bright for chiropractors who specialize in sports medicine, and travel to sporting events as part of a team to provide care for athletes.
It is reported that the Senate recently approved legislation to protect chiropractors (as well as other medical professionals) who travel with sports teams ensuring that their license and liability coverage remains effective across state lines.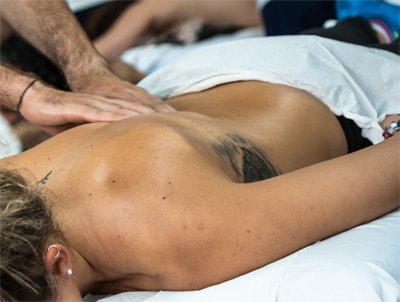 After the Senate overwhelmingly passed the bill on October 03, 2018, President Donald Trump signed HR 302/S.808 into law, a portion of which includes the Sports Medicine Licensure Clarity Act. As a result, the physician's malpractice carrier is required to extend coverage and maintain liability protection for services provided by a Sports Medicine Professional to the members of an athletic team outside of the provider's licensing state.
Before this legislation was passed, physicians traveling across state lines were presented with the very real threat of legal action and financial penalties should allegations be made. This new legislation removes fear of such prosecution by eliminating that threat.
Ready to Play
While this new information has sports medicine professionals everywhere ready to take to the field – or at least the sidelines - in anticipation of keeping their team in top form, there are some things to keep in mind. For instance, it is important to understand that the rules of compliance remain just as relevant in this field as when treating in a private practice, though there are certainly some distinct differences and obstacles that will be present.
Very often one of the initial guidelines of basic compliance that chiropractors receive is instruction regarding the importance of confidentiality and the role it plays in maintaining professional integrity, and a healthy relationship with their patients. However, the protected health information (PHI) waters can become a bit muddied when mixed with professional sports organizations hiring team chiropractors who are contractually obligated to share certain aspects of the athlete's health and care with the team's leadership.
The Rules of the Game
While HIPAA (the Health Insurance Portability and Accountability Act) has implemented guidelines for protecting a patients' health information, it is important to remember that these guidelines may vary in situations that deem a patient's health record (specifically that of an athlete) be included as part of his/her employment record. Certainly, the patient, though an athlete, still retains the right to some measure of privacy when it comes to health care. However, there are certain aspects of the athlete's health and treatment that are vitally important pieces of information for team management.
There's No "I" in TEAM
Clearly, it seems this could present a conflict of interest, which makes it imperative to understand why it is required to deem portions of a patient/athlete health record as a necessary part of the employment history as well. The simplest answer is that it is for the good of both parties. In sharing portions of the athlete's PHI, protection is extended not only to the athlete (to avoid worsening or exacerbating an existing condition, for example), but also to team management, who might otherwise unknowingly add an injured player to the roster - one who should be excluded from performing until clinical clearance is provided.
More Than a Spectator
Understandably, in a scenario such as this, it would be considered appropriate, and even best practice, to share what would otherwise be deemed PHI without fear of legal consequences. For this reason, it would be recommended that the provider take a very pro-active approach to ensuring that the acknowledgement of such disclosures of information is clearly documented within the athlete/team management contract, as well as, within the patient/doctor consent to treatment agreement.
Finally, it should go without saying that a sports medicine professional, or even a physician whose intention it is to pursue this career path, should consult with his/her malpractice carrier to verify what is permitted/prohibited when operating within the confines of their specific policy so as not to jeopardize coverage.