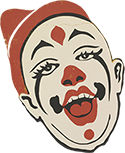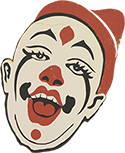 Managing the Insurance Circus
Be the Ringmaster, Not the Act!
Join us for a spectacular tour of the KMC University membership, where you'll discover how to lead the show, set the rules, and ensure your practice thrives in the "ever-entertaining" world of insurance.

Thursday, November 30th | 11:00 AM MT
Are you feeling frustrated by denials, frightened about recoupment and wondering if anything can be done?
The time has come for you to take center stage, step into the ring, and become the Ringmaster of your practice.
Increase your knowledge
Involve your whole team
Find hidden gems that give you control
This tour is designed for Members AND Non-members, alike!
What to Expect:
The Insurance Circus Unveiled: We'll shine a spotlight on the intricacies of insurance in the chiropractic world.
Master the Balancing Act: Discover the secrets behind becoming the Ringmaster of your insurance processes.
Avoid the Clowning Around: Say goodbye to insurance frustrations and hello to a well-orchestrated practice.
Claim Your Ringmaster Status: Learn the tools to take control of your practice, streamline your processes, and ensure your success as the true Ringmaster of the circus.
---
Have the circus of insurance work for you, not the other way around.
Thursday, November 30th | 11:00 AM MT
Great source of reference!
Mary G.